After speaking with foreigners who have relocated to live and work in Klaipėda, several reasons have emerged as to why this Baltic city has left a strong impression on its visitors. One of the main factors is the nature of this region, which does not leave anyone indifferent. Wouters Langhout, a conservationist who moved from the Netherlands a few years ago, assures that he was impressed by Klaipėda's coastline and its landscape. The interviewer praises Lithuanian dishes, a friendly community, and serene natural surroundings .
"I have a deep appreciation for nature; that's why I truly admire Klaipėda's compactness and its coastal location. It's a lot of fun to explore the surroundings after work or on weekends. The impressively beautiful Nemunas delta, bird reserve, there are not many places like this in the world," the interviewer shares his impressions.
Remote work is one of the advantages
The second reason mentioned by Wouter and other professionals from abroad is the excellent opportunities for remote work in Klaipėda. Earlier in his career, Wouter worked in various environmental government institutions in the Netherlands and Belgium. After that, he transitioned to the non-governmental sector, providing consultations to companies, institutions, and organizations, preparing various reports, and organizing meetings and conferences. Much of this work is typically done remotely, according to the interviewee, in this aspect Klaipėda offers a wide array of opportunities.
"The nature of my work allows me to work remotely from anywhere in the world. Therefore, I chose Klaipėda, which met my needs and was attractive for both living and working. Naturally, my wife's preferences played a role in our decision, too. Coast of the Baltic Sea is her favorite place in Lithuania, and we share a deep affection for nature, frequently visiting the seaside. At the moment, I am traveling a lot, but I am trying to establish myself in this city; I am building a business here, and Klaipėda seems more accessible choice than the capital", says Wouter.
Integration is facilitated by city's organizations
During the few years he spent in the port city, Wouter says he met many wonderful people. Despite still facing difficulties with the Lithuanian language, according to him, the local residents were very helpful upon their arrival and with settling in. City organizations like Klaipėda ID and International House Klaipėda, offered significant support during his relocation. As one of Klaipėda's strengths, Wouter emphasized the co-working space 'Lighthouse,' describing it as a valuable asset for those working remotely, allowing a clear division between work and rest."
"I would advise those coming from abroad to take care of all the formalities as soon as they arrive in the city. In comparison to the Netherlands, I've observed that there is less bureaucracy in Klaipėda when it comes starting your own business. A lot of information is also available in English. Organizations like 'International House Klaipėda' offer valuable guidance upon arrival, providing information on where and when to apply, what steps to follow, and how to manage health insurance, business licenses, and other formalities. Having such an organization in the city is a significant advantage". Wouter notes.
She stayed to work after her studies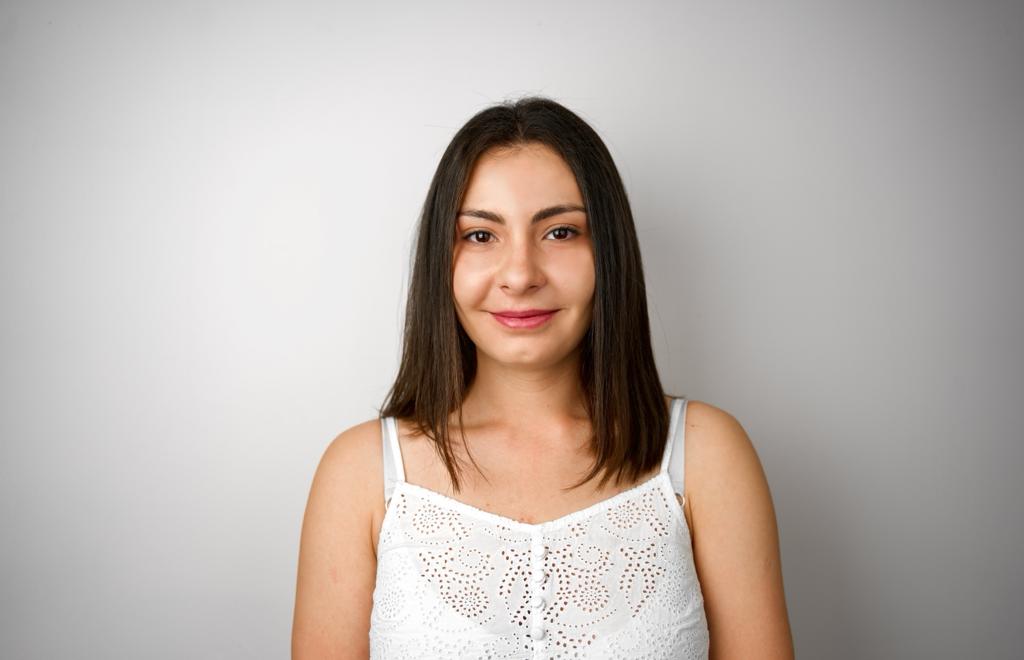 Marina Harutyunyan, originally from Armenia, currently works in Klaipėda as a purchasing and sales manager in a private company with about two hundred employees. She found herself in this city during her studies, choosing to study Iinternational Business Administration and Mmarketing at LCC International University. According to her, this marked a turning point in her life, bringing about significant changes. "I heard a lot about Lithuania from news reports and books, but in order to get to know theis country and Klaipėda better, I chose to study here. When I arrived, I was surprised how beautiful and compact this city by the sea is. It's remarkable how many hidden gems, opportunities, and untapped potential there is," says Marina.
Gained experience and received recommendations
According to Marina, Klaipėda has a lot of potential but one's success depends on personal choices and the ability to seize opportunities that arise. During her studies, Marina proactively engaged with youth organizations, dedicated time to volunteering, and contributed to various community-strengthening projects. Over the course of several years of active volunteering, she made a netword of valuable contacts, gained experience, and received excellent recommendations, ultimately leading to a job offer.
"Coming to another country, to another culture, is a journey of self-discovery. It is important not to isolate oneself but to interact with the locals, familiarize oneself with their customs. At first, Lithuanians may come across as reserved; making it challenging to make friends with them. But after finding common interests, strong friendships are formed. Therefore, volunteering in organizations helped me to gain a lot of experience, expanded the circle of contacts, and helped to establish myself here," advises Marina.
Focused on community building
Marina notices that Klaipėda is moving in a good direction. Over the years she has spent studying and working in the city, she has witnessed a lot of changes and improvements. Having arrived from Armenia, a non-EU country, she initially grappled with bureaucratic hurdles. At the very beginning, there was a lack of information, according to Marina, organizations like "International House Klaipėda" advise and provide valuable guidance for foreigners pointing them in the right direction. LCC International University and its migration sub-department played an important role in simplifying the integration process for Marina during her studies.
"What awaits me in the future is difficult to say now" Marina reflects. "In my current workplace, I have a lot of room for growth, allowing me to gain more experience in business administration. Klaipėda is a great place to gain work experience with several international companies situated in the free economic zone, alongside the port companies and various small businesses. At the moment, I'm happy living and working here, being part of the city community. It may differ from my upbringing, but it possesses its own unique charm " Marina concludes.