Summer is officially here, and Klaipėda has a lot to offer. Lithuania's largest coastal city is bustling with exciting events. July welcomes the international community of Klaipėda with a diverse range of cultural, artistic, and maritime festivities that will provide a thrilling and cultural experience. We brought together five events you do not want to miss and should look forward to in Klaipėda this month:
Aludarių diena'23
Date: July 15th, 2023
Location: Švyturys BHouse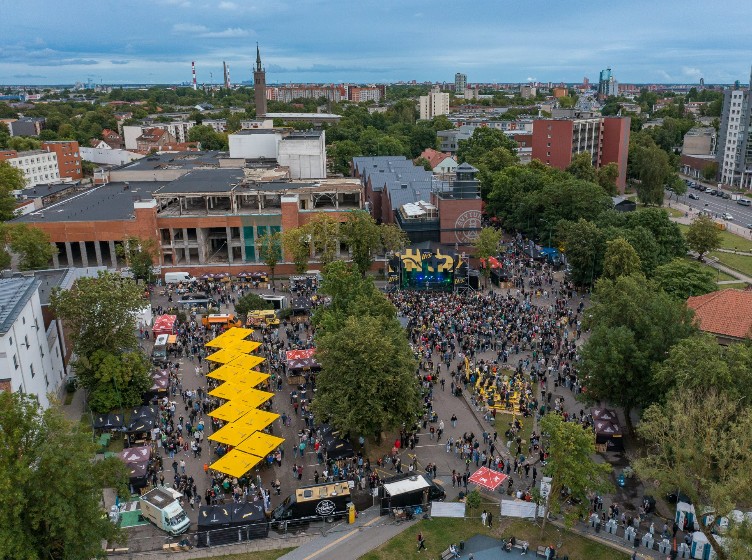 Photo: Aludariu diena
This event is for true beer enthusiasts! Aludarių diena'23, or Brewer's Day, is a celebration of craft beer culture in Klaipėda. Enjoy the wide selection of locally brewed beers, discover new flavors, and engage with passionate brewers. The Brewer's Day will feature performances from renowned Lithuanian artists such as Monica Liu, Baltic Balkans, Garbanotas, Lukas Pilkauskas, Kamanių Šilelis, Evgenya Redko, Solo Ansamblis, Beatrich, B.A., and many other talented artists. Delicious food, incredible beer, and beautiful music - you can find it all.
Klaipėda Sea Festival 2023
Date: July 21st- July 23th, 2023
Location: Klaipėda Old Town & Cruise Terminal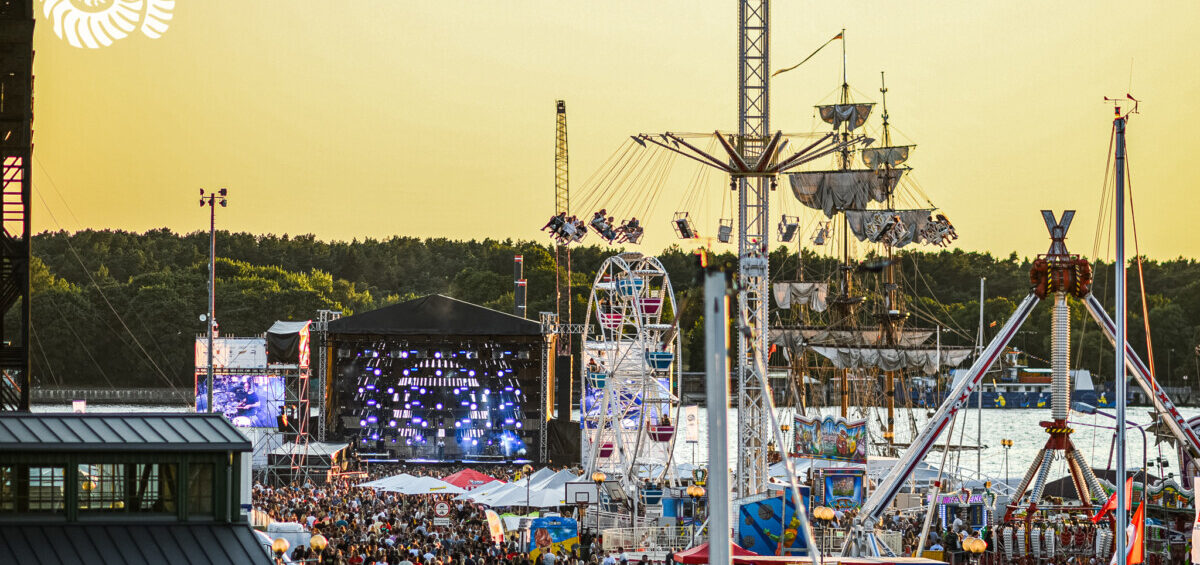 Photo: Jūros Šventės
Jūros Šventė (Klaipėda's Sea Festival) is a spirited annual celebration that pays homage to Klaipėda's deep connection to the sea. This three-day festival features nearly 100 free maritime-themed activities and events. This year's festival, with a slogan of "Western Experiences," overlaps with the centenary of Klaipėda's return to Lithuania, adding a special significance to the event.
The festival kicks off with a ceremony honoring seafarers, featuring "Baltic Sail" from all over Europe. Musical performances will take place, with a highly anticipated concert by Sam Ryder, the British Eurovision star, as a highlight. The Cruise Ship Terminal serves as the main concert venue, hosting other musical acts and performances throughout the festival. Visitors can also enjoy the Lithuanian Hot Air Balloon Championship, a parade of traditional and historical ships, art tastings, theatrical performances, and more.
"Dūzgia Avilys"
Date: July 21st - July 23rd, 2023
Location: Klaipėda Old Market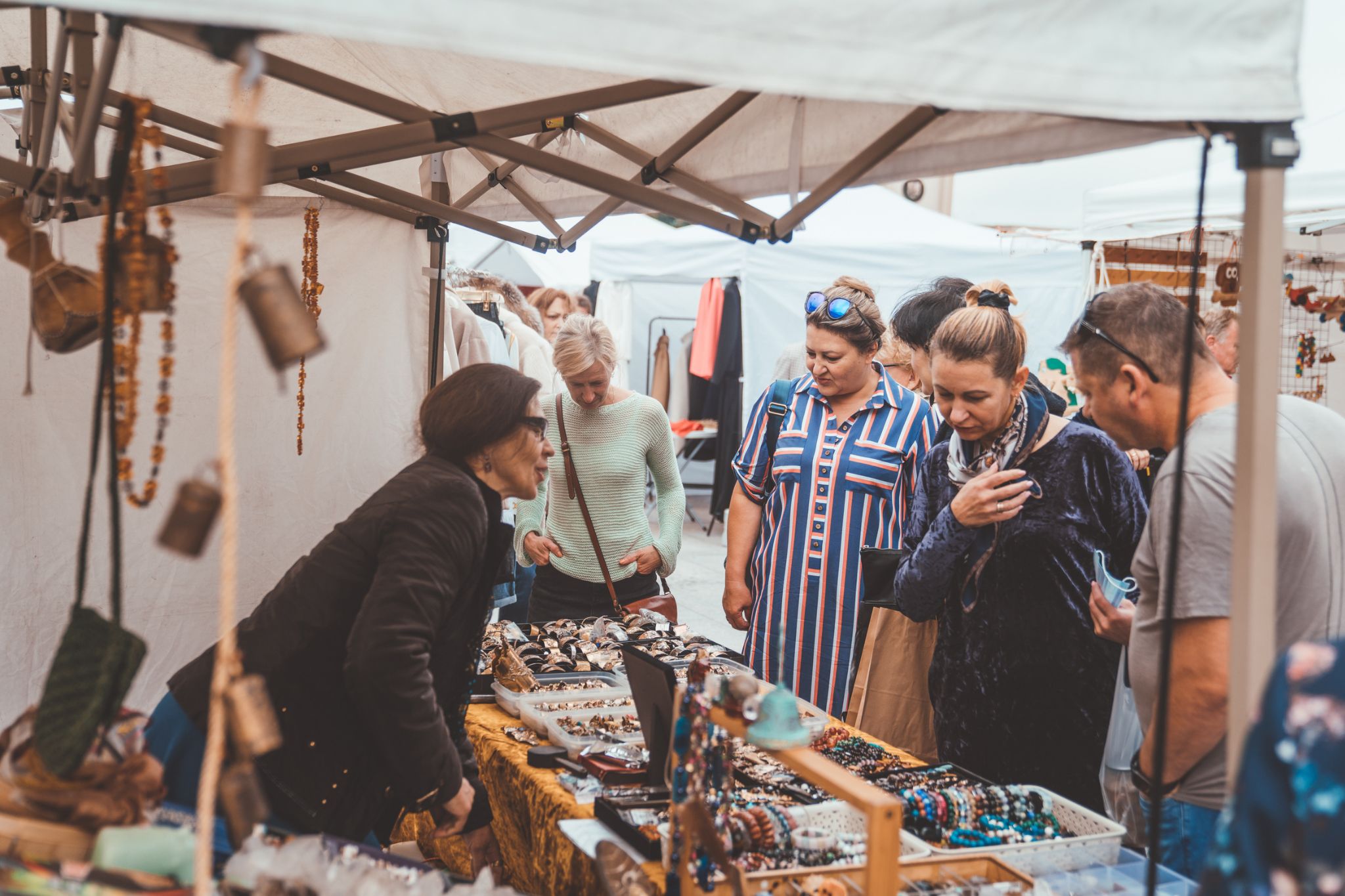 Photo: Duzgia Avilys
"Dūzgia Avilys" fair promises a buzzing atmosphere this year. This fair brings together a diverse line-up of folk artists, craftsmen, creators, clothing designers, accessory developers, food producers, and more.
From morning till night, these talented individuals showcase their creations and craftsmanship. Don't miss this opportunity to experience the creativity, talent, and buzzing energy of this unique event!
"Dangės flotilė"
Date: July 22nd - July 23rd, 2023
Location: Dange river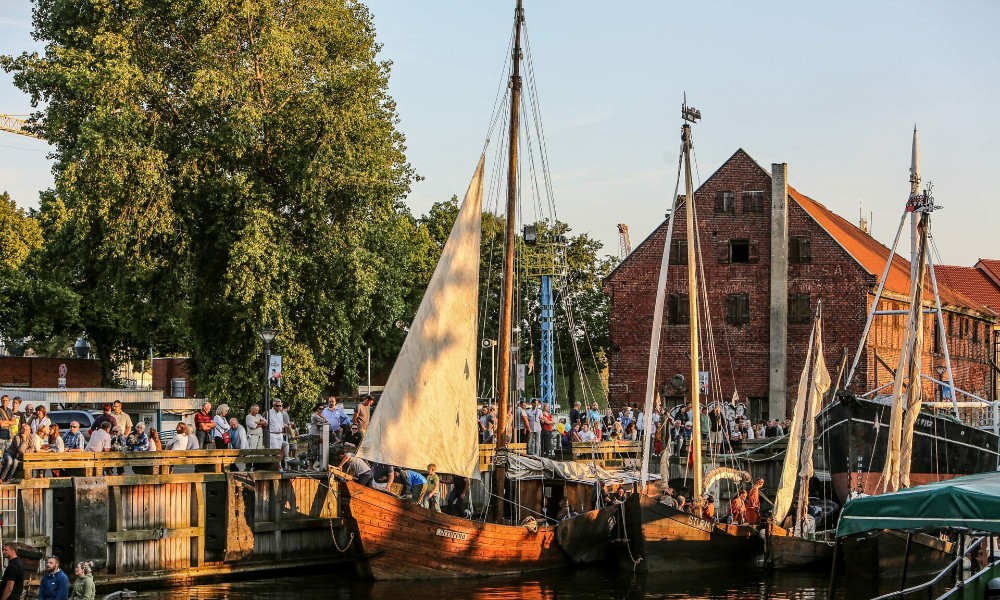 Photo: Jūros šventės
Enjoy the majestic beauty of traditional and historical ships during the "Dangės flotilė" parade. The parade will showcase a spectacular display of sailboats, historic vessels, and traditional crafts as they gracefully navigate the waters of Klaipėda's port. This event offers a fascinating glimpse into the maritime heritage, traditional dance, battle of wits, night sailing, and so much more.
Water Sports Festival
Date: July 29th
Location: Danės skveras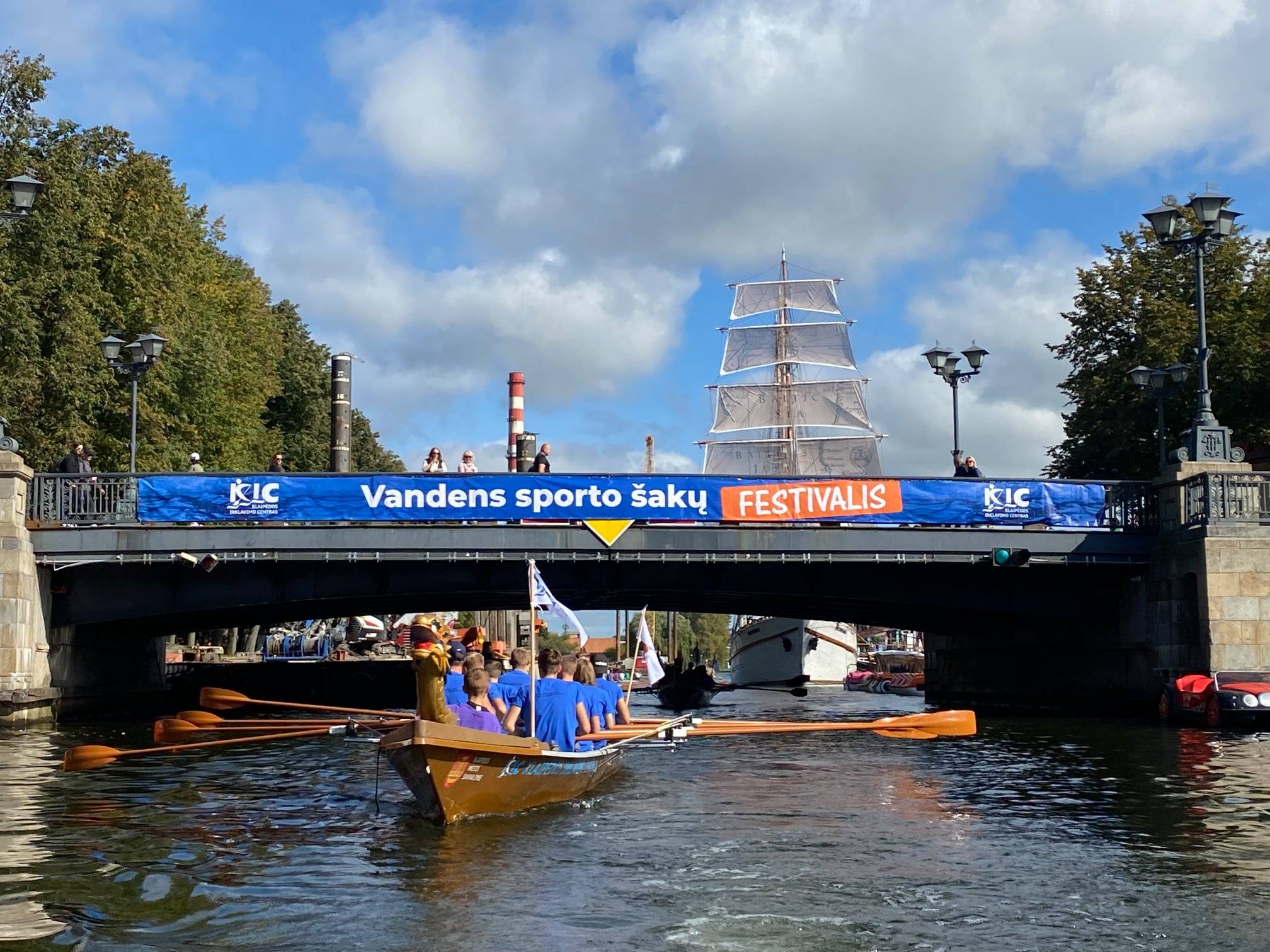 Photo: Water Sports Festival Organisers
Klaipėda is hosting the sixth Water Sports Festival. From early morning Danė River will be full of fishermen, kayakers, paddleboarders, and even Viking boat enthusiasts. This year's program promises an array of exciting activities, including amateur fishing competitions for individuals and families, recreational rowing with tourist kayaks and paddleboards, and a thrilling Jetboard demonstration.